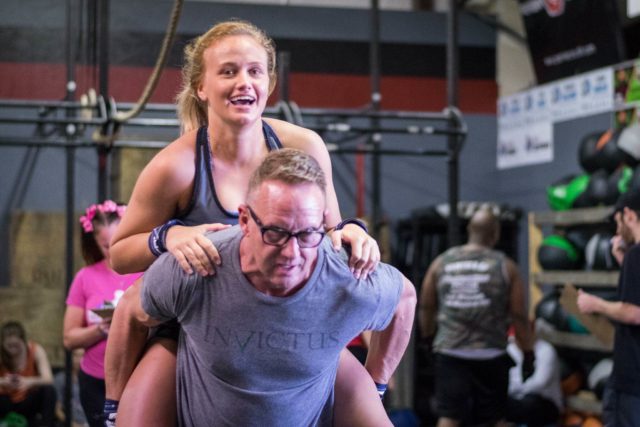 By: Maranatha Chapman and Chris Jones.
We have many couples, families, roommates, lifelong friends, and coworkers daily come through the doors of Premier to workout together… Who enjoy sharing the challenge, the reward, and the hard work that CrossFit entails, side by side. But one of our very favorite things is seeing parents and their kids working-out together. Many of our older members naturally look after the younger ones and play a mentorship role in their life and getting to witness these relationships helps us all grow. There is something so incredible about watching these special, unique, and sometimes hilairous parent-child duos workout alongside one another. So over the next few weeks, we will feature just a few of our parents and adult kids who work out together! 
Every Box has a notorious member…. And the moment you meet them, you know beyond a doubt that this is the one everyone is referring to. At our Box, it only takes one introduction to Mike Hill! He talks the entire time throughout class and points out all of the things your mom told you as a kid to not say out loud. But along with being the class clown, troublemaker, and big mouth; he is by far one of the
biggest encouragers in the gym. He will push you when others have gone on, make you feel accomplished,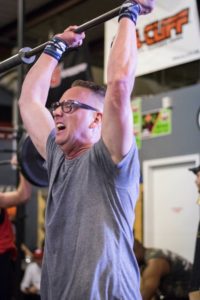 and will have your back in everything.
Coach Seth Walker, who has known Mike the longest says, "Mike Hill is someone that is so hard to put into words. You almost have to meet him to truly understand. He has a huge personality and you never forget him once you meet him. He is a perfect mix of inappropriate, hilarious, genuine, giving, and loving. Despite his loud and inappropriate comments (usually at some poor soul's expense), you won't find a more loving person who truly cares about people." Mike has been at Premier since the very beginning and has always worked hard. He seems to have plenty of
energy, strength, and stamina for someone who isn't the youngest among us.
A couple of years ago, his beautiful daughter walked through the doors and said she wanted to start CrossFit. As she was introduced, no one believed that she was Mike's kid! Hannah Hill is diplomatic, has the best manners, listens well, follows well, and one of the sweetest people you'll ever meet. Coach Seth's take on Hannah: "Hannah is basically Mike without his poor qualities. She is like a soft spoken, sweet version of him." When Hannah comes to class, she takes it all in and applies everything you give her. She is one of the best people to coach because of how eager she is to learn and grow. Like her dad, she pushes very hard! Every coach at Premier would agree that Mike and Hannah are some of our more competitive, driven athletes who put it all out there. It's very inspiring to see such a great relationship between a father and daughter.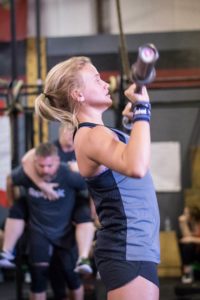 Though we'll never hear the end of it and probably shouldn't give him anything to get a big head about, Mike and his wife have done an amazing job with their kids and you see the bond between them. If you've been into CrossFit for long, you would agree that many times what inspires you most in the gym is more than just a perfect muscle- up or someone's 20lb PR. Many times, it's the relational side of things that motivates and moves you! Well, this pair does for sure!
How do they feel about working out together???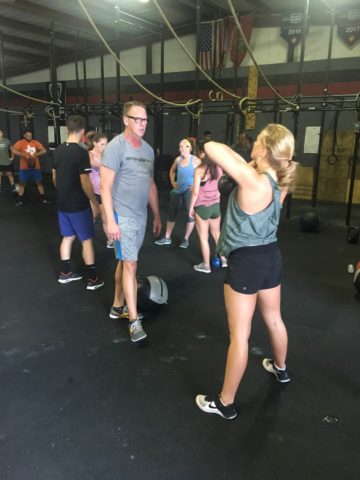 Mike says that he loves seeing Hannah so motivated and dedicated and that they talk CrossFit everyday. He said, "I love this because I would NEVER do anything with my parents as an 18 year old….the fact that we can be in the same gym AND compete together to me is awesome!!" Hannah says, "I like the working out with my Dad because he pushes me and also adds a lot of positive/vulgar energy to the group." Hannah says that they talk about CrossFit outside of class,
whether it be about how much weight they did, what their times were, or how much the workout sucked.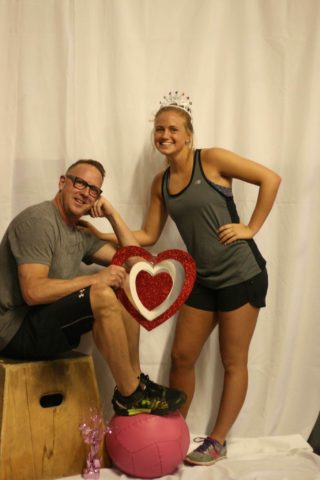 When we asked Hannah what Mike was better at than her, Hannah responded that he is better at running his mouth and at rowing. Who pushes who? Mike says," I think she inspires me but I push her!!" Hannah says that he definitely is the one that pushes her and that seeing a 51 year-old work out is incredibly inspiring! They both agree that she is the more competitive of the two, but she maintains that she gets it from him. They also agree that he would win in a foot race… But she was reluctant to admit it. They disagree on who has more swag. Mike thinks he does but she says, "I don't know what he's talking about, I have more CrossFit swag!!"
Premier Parent/Child Duos We Love: Mike and Hannah Hill