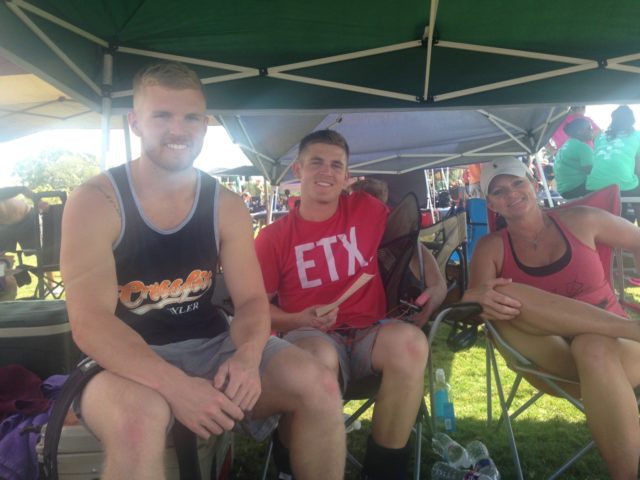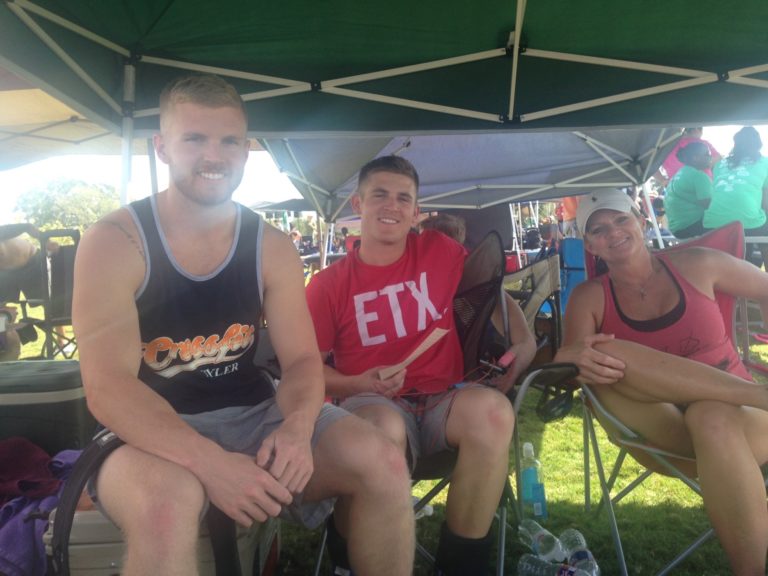 By: Chris Jones and Maranatha Chapman
We have many couples, families, roommates, lifelong friends, and coworkers daily come through the doors of Premier to workout together… Who enjoy sharing the challenge, the reward, and the hard work that CrossFit entails, side by side. But one of our very favorite things is seeing parents and their kids working-out together. Many of our older members naturally look after the younger ones and play a mentorship role in their life and getting to witness these relationships helps us all grow. There is something so incredible about watching these special, unique, and sometimes hilairous parent-child duos workout alongside one another. So over the next few weeks, we will feature just a few of our parents and adult kids who work out together! 
"Salt of the Earth" describes good people who are simple, reliable, hard-working, and trustworthy – Nothing fancy or complicated about them.
The Hillburns have a straightforward, unpretentious style of communicating and working and are refreshing and delightful to just be around.
Tonya is the matriarch… She's not that gooey sweet southern mama or the socialite at the tea party. She is, instead, a straight-shooting, strong woman with a distinct country accent and about as much of a smile on her face as they had in the old Wild West pictures. If you get out of line, she will let you know. She's one that wouldn't think of cheating a rep or doing a movement incorrect and is the ultimate "rule follower." Tonya is the first to volunteer and will work harder than people half her age. When you entrust her with something to do, you truly do not ever worry about it again. She will get it done!!!!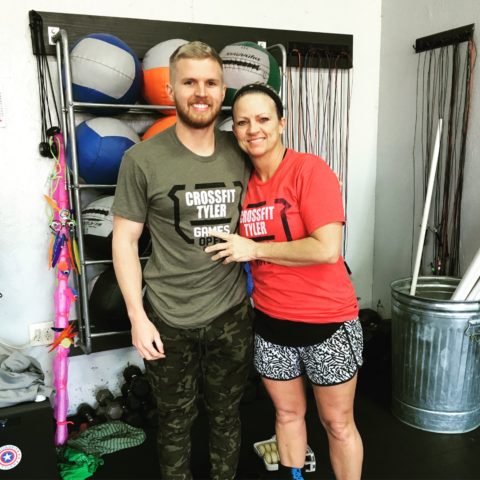 Watching her with her two sons, Jacob and Jordan, makes it obvious that she's spent years teaching them respect, hard-work, and discipline. "Yes ma'am" and "No sir" are in every sentence. They clean up after themselves, listen, follow directions, and like their mama, won't hesitate to stand up for what's right. When you are with them, you also see loyalty and a strong love between them.
They are all three known for pushing anyone around them to achieve more and you tend to do your best when you are right beside them or partnering with them in a workout.
They've done CrossFit for years, competed locally, judged, coached, and are known throughout the CrossFit community. Jacob has gone on to compete in Olympic Weightlifting and was the first male from East Texas to qualify for Senior Nationals. To say that this family is competitive, would be an understatement! They put everything out there in the gym and in life.
We asked them a few questions to get each of their take and here's what they had to say…
What do you like about working out with your parent/child?
Tonya – Just getting to be a part of their world outside the home is a
blessing in itself. That's just 1 more hour I get to spend with them.
Jordan – Just getting to workout and push each other is what I like
the most. It creates a positive vibe in the household and makes us
strive to be better the next day.
Jacob – "Ditto"
What is something your parent is better at than you? Both boys – "Laundry"
Do ya'll have different goals? 
Tonya – To stay in that small % of Americans. Healthy & fit.
Jordan – To continue to live a healthy lifestyle while having fun
doing it and also have hair and a mustache like Thatcher.
Jacob – To get 18 white lights at Nationals every year.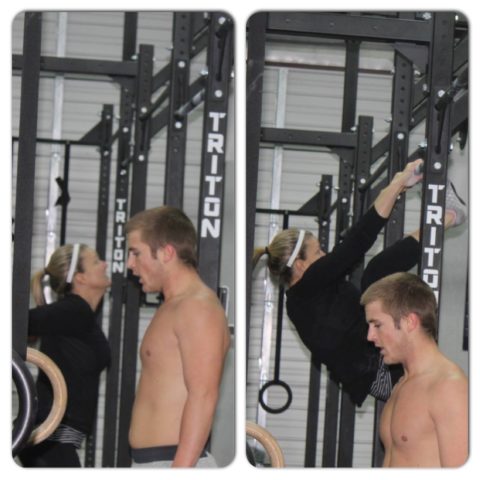 Who pushes who? Tonya – they both push me the most I think
Who inspires who? Tonya – they probably inspire me the most.
Do y'all talk about CrossFit or working out outside of class?  Everyone – Yes we do. Mostly how was your workout? What was your time? Who did you beat? (Of course we have to spend a few minutes showing Steve (Mr. Hillburn) the moves so he knows what we're talking about).
Who would win in a foot race? Jacob
Who's more competitive? Tonya (to a point where it's not healthy)
Who eats better? Jacob does when he's cutting for a meet. Jordan
tried to eat good most of the time and Tonya about 50/50.
Who has more crossfit swag? Tonya – Jordan says he does. He must get it from
his momma.
Who could walk on their hands farther if given a minute? Jacob
What's better coffee or tacos? Jacob would say Taco Bell taco's are by far the best. I can't function without coffee in the mornings. In the end, coffee or taco bell tacos gives you the same results. The toilet!
Premier Parent/Child Trios We Love: The Hillburn Family